Why we request 50% deposit before injection molding manufacturing?
Some customers have concerns to work with us especially at the first time cooperation, or they have problem to handle the budget, they wanted to ask more flexible payment terms to start their project which is against our payment terms: 50% deposit with order, 30% after samples approved, 20% before shipping. Example below: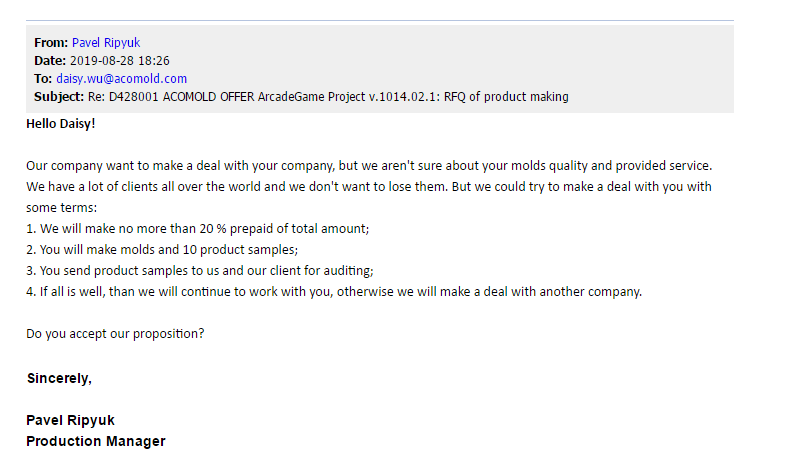 Mold manufacturing is customized process, we as a
injection mold manufacturer
will have to consider our risk and material cost etc. factors. So my reply will be following: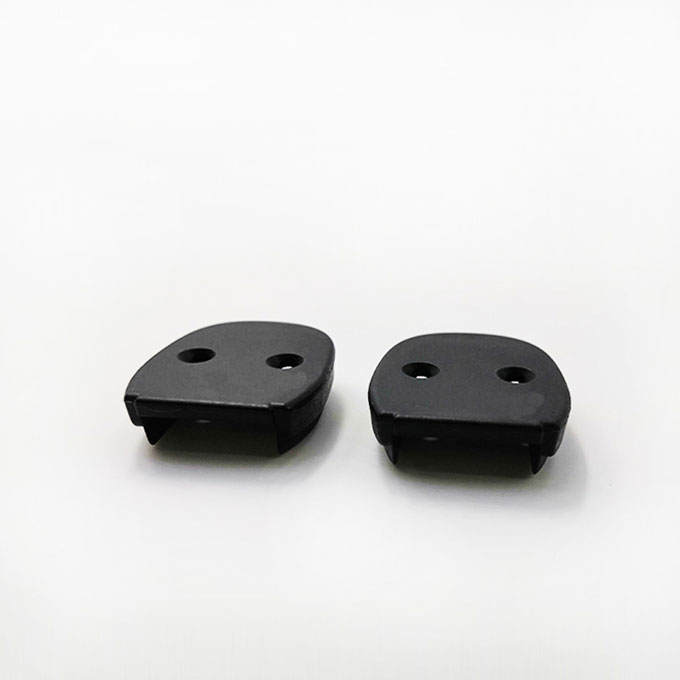 "Hi Pavel, I fully understand your worries for the first time of the cooperation, but just so you know, 50% deposit is almost equivalent to the costs of steel, mold base and accessories, by the time we send you T1 samples, we have completed the mold already. 50% deposit is not enough to cover what we have done obviously, it is my best interests to keep you satisfied so we can get 50% balance, and there is no question of that. We are risking as well even we charge you 50% deposit, once you start the injection mold manufacturing, we are on board with you, if finally you don't see good result, we don't get the balance payment, you lose, we lose.
Please understand we have to consider the risk, because we have bad examples already, there are customers who don't make the payment and run away from the due balance after the mold is completed, we trusted them at the first place, we had a very long and hard time to get the due balance back, even we end up losing money for some projects.
In a long term, if our cooperation were proved to be a mutual benefit and reliable relationship, we are happy to make our payment terms more flexible for you."