Mold Manufacturer China

mold@acomold.com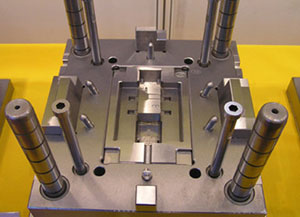 References -- Get it from them and do your homework
Origin of Tool Steel
Capital investment in shop and equipment -- Is it a dive?
In place (established method) project plan that shows every aspect of build and give updates
Quality Systems
Validation Systems
Knowledge of your product -- Have they done this before?
How much capability do they have -- Can they do everything in-house?
Capacity and what is it at the moment you are placing your P.O.
Are they able to service you globally?

In order to avoid unnecessary waste of time and trouble, it is indeed necessary to pay patience to adjust and control various processing conditions, and to find the best temperature and pressure conditions, and to formulate standard test procedures, which can be used to establish Daily work methods.
Record and analyze data which is used for the need of modifying molds and production conditions, and providing reference for future volume production.
At present, the mold temperature is often neglected during the test of the mold, and the mold temperature is the least easy to grasp in the short-term mold test and future mass production. The incorrect mold temperature can affect the size, brightness, shrinkage, rhythm and under-charging of the sample. If you do not use a mold temperature controller to grasp, the difficulties will occur in the future's mass production.



A lot of problems come from communication and working habits from my experience actually. Many injection mold manufacturers in China can't speak and listen English very well, it may be the biggest reason of causing some problems. If communication no problem, Chinese manufacturers are very much willing to do everything possible for their customers.


The two areas that will have greatest affect are injection mold temperature and gating being both location and type. Not knowing configuration or flow difficult to give specific advice, but think of the part on a molecular scale. Imagine the surface of part being interconnected crystals with cooling starting at coldest surface of injection mold which will be multiple points and spreading out in a circular shape all within fractions of a second. You want the coldest surface possible and repeatable and a flow front that fills mold as evenly as possible. The more even the flow front in relation to part configuration from one side across to other and a plastic injection mold surface temperature that is a uniform temperature will minimize warp. There are some design tricks that would also minimize warpage but you may past that point. As to type of gate, as large as possible so you are not adding heat through shear. Also monitor melt temp at nozzle, looking for lowest temp that will enable complete mold fill.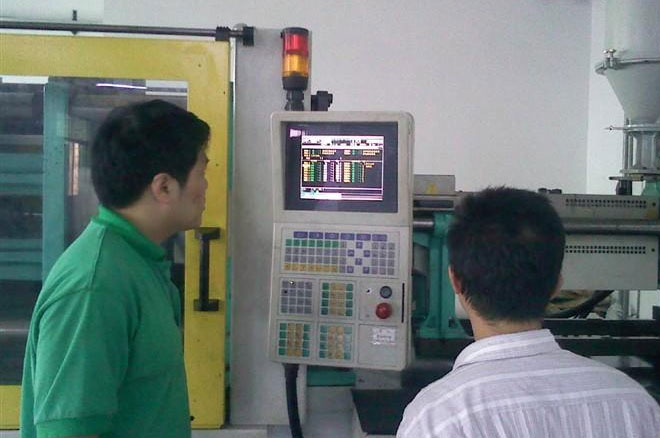 The big part missed is a good communicator. The problem being an injection molding trouble shooter is you can be called in to solve a problem and by fixing it the people originally working on can be put out joint, the trouble shooter can be seen as critic of their work quality. So the best injection molding troubleshooting expert is someone who can work with the people to solve the problem and not need to be seen as the hero taking limelight.
You will never cover sink marks up with the paint, they will appear worse than they do on the plastic part. There are a few good way to check for sink on a part before painting. these are:
Project a grid pattern of bright lines on the part, using an overhead projector, distortion in the grid pattern shows sinks easily.
Wipe the part with Alcohol and observe the drying pattern. Sink areas take longer to dry.