Low volume injection molding for PC electronic box
We take good care of our customers regardless low volume or high volume injection molding order, once the order taken, your have our guarantee of quality, service and lead time. If your order is not being taken seriously by your molder or molding suppliers, please come to us and we let you talk with those small order customers we have served, you will then make your wise decision.
Here is low volume injection molding order we have done
Basic part and mold information:
Part name: electronic box
Material: PC
Cavity: 1 lid + 1 housing
Finish: high gloss/matt
Color: grey
Production volume: 1K
Typical mold feature: unscrew manually, insert molding, high glossy
Because the volume is only 1K, so we try to minimize our customers' expense on mold as much as possible, for example, there is a thread hole on side wall, normally we need to do a un-screw mechanism for it but that would complex the mold and
increase the mold cost
. As an alternative cheaper solution, we did the unscrew action manually.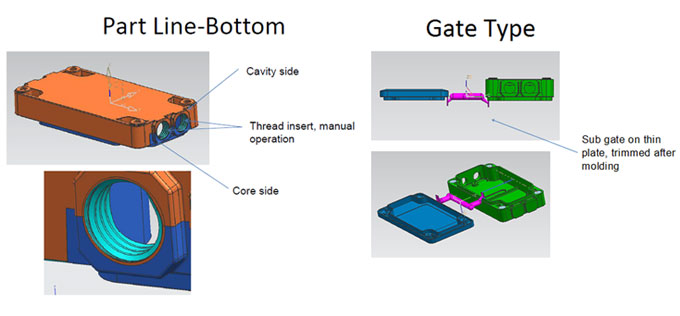 Before and in the
mold making process
, we did a lot of works together with our customer, including adjust the insert molding, change the gate location, change the part design... usually low volume injection molding order means un-mature product or even un-mature part design, we always deliver our professional opinions and proposals as a mold maker in China.
This is the final part we delivered.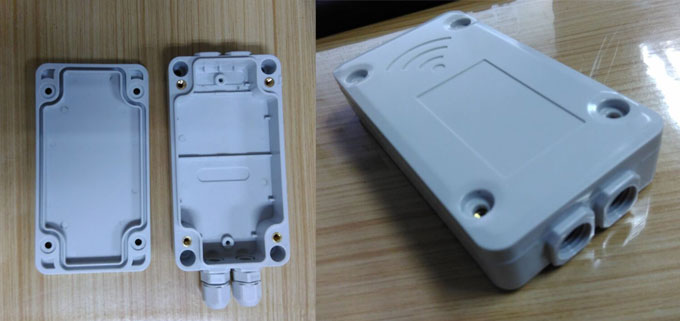 If your current injection mold supplier turn your down because your mold or molding order is too small,
please contact to Aco mold
, we promises good quality, flexible services, punctual delivery at competitive pricing!