Chinese plastic molds distribution
Guangdong
Guangdong is the most important plastic injection mold market in China now, and it is also Chinese largest plastic mold export and import province. More than 40% of the Chinese plastic injection molds are made in Guangdong. And the numerical control rate of and equipment performance of mold machining equipment, mold processing technology, production specialization level and standard level lead other provinces and cities in China.
Among the top 10 injection molding companies in China, there are five companies are from Guangdong. And the world's largest mold base supplier and Asia's largest injection molding manufacturer are in Guangdong.
With the further optimization of Guangdong's industrial structure, the development of many industries such as petrochemicals, automobiles, and high-tech has put forward higher requirements for injection mold manufacturing in Guangdong. In the next few years, injection mold manufacturing will become increasingly precision and high-end.
Shanghai
There are more than 1,500 injection molding manufacturing companies in Shanghai, employing more than 70,000 people, with an annual output value of nearly 10 billion RMB and an average annual growth rate of over 20%. By 2010, the total output value reached 20 billion RMB. The import volume will be 30% from the current 290 million RMB, which will increase the output value of 700 million RMB for the plastic molding industry. The export volume will reach 130 million US dollars, which will increase the plastic processing industry by 600 million RMB.
The injection molding industry in Shanghai will target six major industries and key industries, especially the information (IT) industry and the automotive industry. And vigorously develop precision magnesium alloy die-casting molds and precision injection molds for the IT industry; injection molds for cover plastic parts of automotive. In 2010, the plastic molds in IT industry achieved 85% localization, and plastic injection molds for automotive achieved 90% localization.
Zhejiang
The
injection mold making
industry in Zhejiang Province is mainly concentrated in Ningbo City and Taizhou City. Injection molding companies in Ninghai, Yuyao, Cixi and Zhangzhou of Ningbo is mainly manufacturing plastic molds. Beilun is mainly making die-casting molds, and Xiangshan and Zhoushan are mainly casting and stamping molds. The main injection molding manufacturing companies in Taizhou are concentrated in Huangyan and Luqiao, and plastic molds account for the majority.
Zhejiang mold making industry has some obvious features. Firstly,
injection molding companies
are almost all private enterprises. Secondly, mold making factories are relatively concentrated, and the mold making market has been formed. Thirdly, plastic molds in Zhejiang can meet the needs of product development companies at different levels, while high-level plastic molds are developing rapidly and have occupied a large proportion. Fourthly, through several times of entrepreneurship, a number of high-quality key injection molding manufacturers have emerged. Fifthly, a specialized division of labor has been formed naturally, and the characteristics of major plastic molding companies are obvious. Sixthly, the development of the mold making industry has exerted obvious influence on the industrial development of the local and surrounding areas.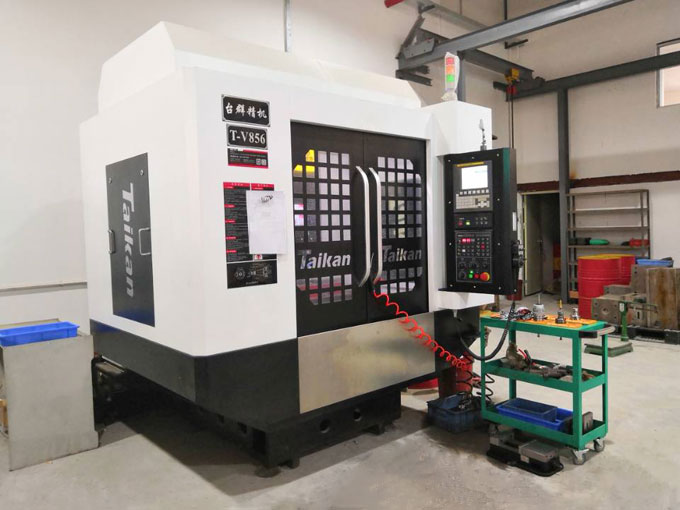 Jiangsu
Suzhou, Jiangsu currently has more than 1,000 injection molding factories, annual sales of plastic molds of about 5 billion to 6 billion RMB, and the plastic molding industry has become one of the emerging industries in Suzhou.
Anhui
At present, Anhui Province has a number of renowned mold products in China, such as plastic injection mold with large cavity for washing machine and air conditioner, plastic foaming mold for refrigerator. Some market share up to 30% or more. Plastic molds for automotive structural parts and interior parts have been stabilized for the development of Shanghai Volkswagen's new models. Rubber tire molds have been recognized by major Chinese tire companies. Mold standard parts and mold material base have also been formed.
A group of dynamic private mold enterprises are emerging, and a gathering area for mold manufacturing is taking shape. Cangzhou City has become an important manufacturing base for refrigerator plastic foaming molds; Ningguo City is a gathering place for rubber molds; Xuanzhou City and Wuhu City are mainly thin plate stamping dies, which are important manufacturing and supply bases for automotive plastic parts. The thick plate stamping progressive die is unique. Hefei has certain advantages in injection molding, plastic mold for automotive and rapid tooling.
We are ACO Mold injection molding manufacturer located in Guangdong China
, providing one-stop plastic molding services of R&D, mold making, plastic injection molding, rapid tooling etc. If you are looking for partner in mold making or injection molding in China, welcome to ACO Mold injection molding company and contact us. Mold engineers from ACO Mold will give you the best solutions. We are ready and looking forward to cooperate with your next product development project.