Do you really get the cheapest quote of the injection molds
As an engineering and manufacturing company in the China specializing in plastic injection tooling and molding we have been battling what we call 'purchaser apathy' ever since low labor cost countries entered the market in the 80/90's.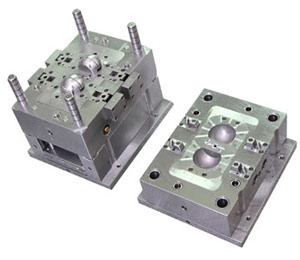 It has been too easy for the manager with the sign-off to pick the 'cheapest' quote without understanding what quality of engineering, tooling manufacture and partnership he is getting. The specifics of what we do does not lie now in actually 'cutting metal' this is largely computer controlled as "metal is metal" it is the service experienced before and after that adds the value.
What we find our customer value is us telling them no they can't do that because if they do it will impact total product quality or yes they can have an extra rib for strength in there but it will create a weld line right through their bose where the insert is going. Also
find a company
that has actual manufacturing on site as we do because it automatically aligns the customer and supplier goals (to make the tool as quickly as possible without compromising quality) why? Well because that's what we have here and if we quote a customer for tooling we must make it work and work to the best of it's ability for it to be a profitable and sustainable project.
Our clients buy injection molds from both China and Portugal. Normally the large one is from Portugal and the small one is from China. Both prices are on similar price level.
If you have the 3D or 2D drawing and annual demands from your customer, the mold can be quoted. We usually need the following information:
Cavity (it depends on the annual quantity you / your customer's requirement and the capacity of your current injection machine).
Material of the part (for choosing the steel of the mold).
Cold runner or hot runner (price level and the cycle-time).
Of course the more information, the price is more accurate. As options, you can also provide:
shot guarantee (preharden or harden)
which gate you prefer (film gate, pinpoint gate, submarine gate)
ejection method (ejector pin, stripper bar...)
which style of your mold base (Hasco or DME)
texture / polish (VDI 27, SPI -B2...)
the custom specification to your company
etc...