Gardening injection molded plastic parts
The injection molded parts made by ACO Mold have been widely used, gardening is one of them.
Parts usually made in ABS or PP, PA66. These parts are supposed to explored in the wild, so the material used must be resistance to extreme weather, usually we use anti-UV material to full fill this requirement. Some of them part do not have critical looking requirement, normal material is just fine.
Here are some custom projects we made for different customers, due to Intellectual Property Protection propose, there will be only pictures present here. Please note all the molds/parts are custom made exclusively for certain customers, anyone interested in distributing these products should contact directly with our customers.
Here is a part used as water line holder in garden
Plastic material
: PP
Color
: blue
Size
: 570x200x20mm
Description of mold: we made a 1 cavity mold to minimize the mold investment, 2 plate mold, side gate. P20 steel for core/cavity, S50C for mold base, mold life can guarantee 300K at least. Given the demand of the customer, it is quite enough to meet the needs.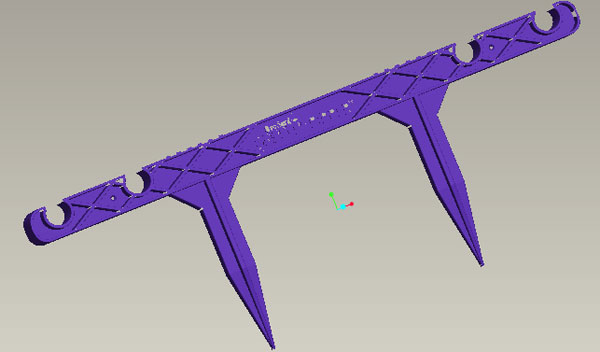 3D drawing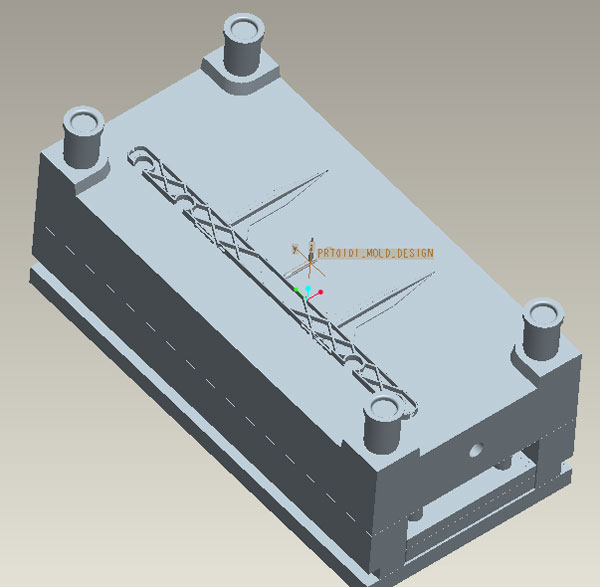 3D mold design (half view)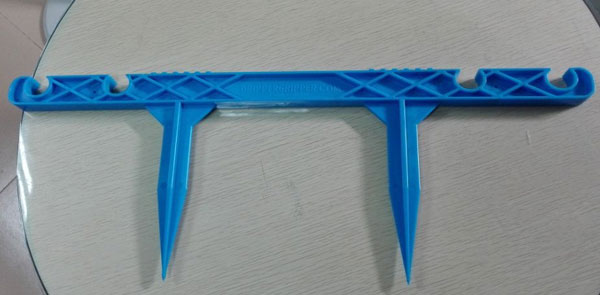 Actual samples
We done this project through part design, mold design,
mold making
, injection molding, packing, as a professional custom mold maker, injection molder, we provide one stop services to bring our customer's idea into real stuff and mass production.
Here is another project, parts is used a fencer accessories in garden
Plastic material
: ABS UV ANTI
Color
: grey, black, yellow... 13 colors
Size
: 300x25x11mm
Mold description: 1+1 cavity mold, P20 steel for core/cavity, S50C for mold base, mold life guarantee 300K cycles at least.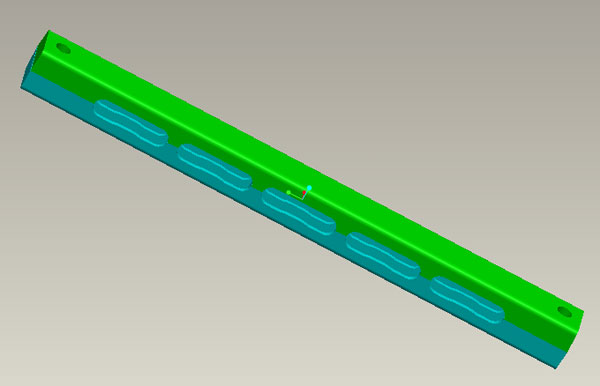 3D drawing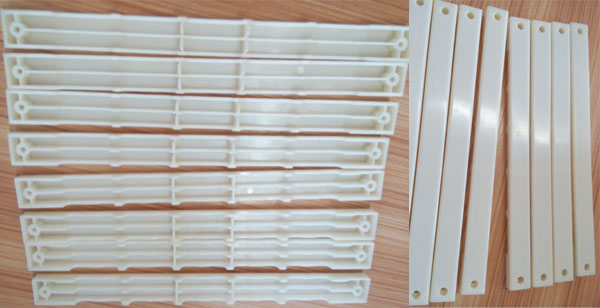 Actual samples
There are very simple structure parts to us, actually most of the gardening injection molded part quite simple, so usually we can guarantee one time sampling before mass production, typical mold making lead time 3 weeks- 4weeks, If you are looking for an injection mold supplier who can do quick turn around job, we are the one you should work with.