Mold Manufacturer China

mold@acomold.com


Molding process is one of the most common and oldest molding methods for plastic materials, and it is one of the most commonly used techniques for studying material properties. It has the advantages of simple molding device, small equipment investment and simple mold structure. It is still one of the most popular production methods in today's highly developed mechanized and automated production. However, for the mold design of compression molding, few sums up the key skills in mold design. This article will explain heating, insulation and cooling design.

With the rapid development of automobile manufacturing and IT manufacturing, the domestic mold factory has achieved rapid development in recent years. It is understood that the proportion of plastic molds in the mold industry in China can reach 30%. It is expected that in the future mold market, plastic mold will account for the proportion of total molds will continue to increase, and the speed of development will be faster than other molds.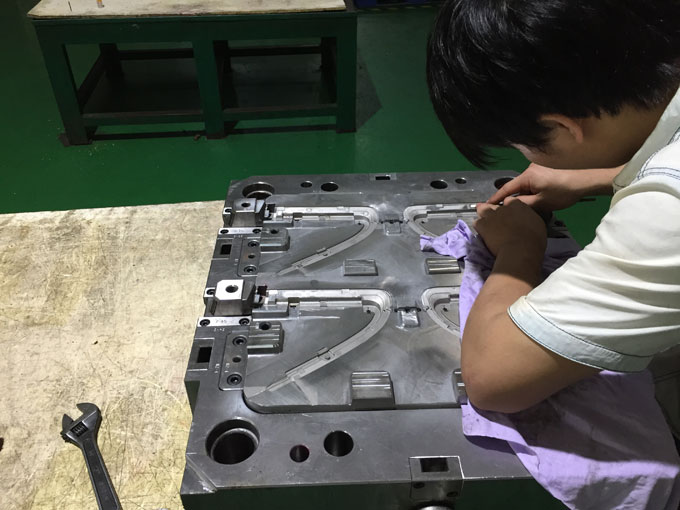 As one of the pillar industries of China's light industry, the plastics industry has maintained a growth rate of over 10% in recent years. In the plastics industry, the plastics and hardware industry is very active and has become a new consumer hot spot and a new economic growth point. The market for plastics and hardware molds is promising, but it is far from the level of foreign technology.

injection molds
. The production of injection molding products is inseparable from the molds. The quality of the molds is of crucial importance to the quality of the molded products. The mold creates value in using but gradually loses its value in using. Therefore, the operator must pay great attention to the use of the mold. Generally, the following points should be noted.
(1) Checking whether any impurities and dirt are present in the mold before using. For the remaining plastics and impurities in the mold, the copper paste must be scraped off with a cotton yarn, and then bonded with a copper knife.
(2)Reasonable choice of clamping force, which does not produce flash when molding the product and cannot be considered as high as possible, what's more it will increase power consumption and damage the transmission parts.
(3)Each transmission part should be lubricated well, so it is necessary to maintain the lubrication of these parts
(4)It is not allowed to hit any part of the mold with a heavy object such as a hammer or a hammer to avoid deformation or even damage to the mold.