Mold Manufacturer China

aco@acomold.com


To me the key is getting the resin into the injection mold quickly, slowing cooling to the Tg all the part and then cooling it slowly down to room temperature. If there was a way to injection a warm injection mold and then bring the temperature of the part down slowly and evenly at first and then speed it up this would be an asset. Naturally I have considered other ideas over the years. Air cooling could allow an on off approach to cooling, but I have set up a PET tape process with just air drying after the bath and the volume of high pressure air required to get significant cooling is costly.
You can work with the same mold, but you need to consider what happening with the cavity surface, due to a great friction inside if try a 50% of G.F., your mold must be have a surface treatments, or special finishing protection, also some time is better use special oil.
If the sink marks is continuously you can try to improve some special test runs into the injection molding machine process, I recommend you try with 3-4 different profiles at the second pressure in order to led the flow front advance and fill the cavities more properly.
The data of the material that you are using is around of: Linear mold shrink for PA66+30GF 0.2-0.6%
Melt temperature 428-579 °F
Mold temp. 104-140°F
Linear mold shrink for PA66+50GF 0.09-0.11%
Melt temperature 455-590 °F
Mold temp. 104-140°F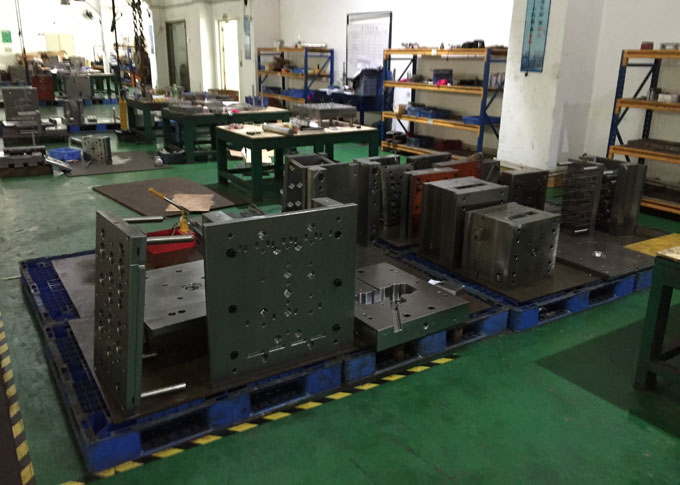 Most of the injection molding machine manufactures tend to use the same control panel for both hydraulics and electric but the way electrics control velocity to pressure and screw recovery are different to hydraulic injection molding machines, some machines have shown some issues due to this, also when using core pulls on electric injection molding machines it may be required to get a mobile hydraulic core pull unit as some tools have hydraulic core pulls.


The crystalizing of the material takes time and usually progress better at temperatures a bit higher than the injection mold surface temperature (actually in some cases you might gain cycle time by increasing injection mold temperature when running crystalline materials). Some companies make inductive heaters for the injection mold to increase the surface temperature to get close to the melt temperature to avoid or reduce the frozen layer. Then they apply a rapid cooling system with optimized cooling channel design and in some cases using an expanding gas for cooling.


It is a cyclically fluctuating parameter with each injection cycle and will vary from point-to-point over the entire pair of injection mold surfaces. This is why mold-filling and cooling simulation is such a great tool and does give a fantastically useful insight into what actually happens throughout each cycle. Only by measuring at/near injection mold surfaces dynamically (thermocouple) can anyone know what the REAL (not SET) conditions are actually being encountered by the highly compressible fluid we know as plastic. It never ceases to fascinate me.


Based on cavity pressure you will detect every short shot produced and will be able to sort out the respective parts as well. Additionally your people after a very short period of time will understand what they are doing and how to establish a stable process within a very short time. Have in mind your machine is not reliable as well as your operators are not. Cavity pressure monitoring will show you what an opened window or a changed injection speed, or a defective heater band for your quality produced means. So give them a try and you will learn a lot.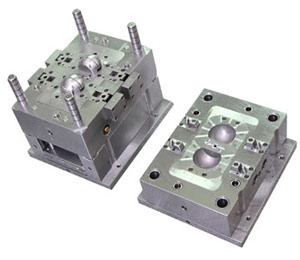 It has been too easy for the manager with the sign-off to pick the 'cheapest' quote without understanding what quality of engineering, tooling manufacture and partnership he is getting. The specifics of what we do does not lie now in actually 'cutting metal' this is largely computer controlled as "metal is metal" it is the service experienced before and after that adds the value.
What we find our customer value is us telling them no they can't do that because if they do it will impact total product quality or yes they can have an extra rib for strength in there but it will create a weld line right through their bose where the insert is going. Also
find a company
that has actual manufacturing on site as we do because it automatically aligns the customer and supplier goals (to make the tool as quickly as possible without compromising quality) why? Well because that's what we have here and if we quote a customer for tooling we must make it work and work to the best of it's ability for it to be a profitable and sustainable project.


There are plenty of lower-MFI grades that are stronger, but they will mold slower, even at higher melt temps and injection mold temps. What is the real cost of running more slowly? If the products are cracking in service, the current cycle time is not a goal but a wish. HDPEs for pipe, milk bottles, bags and the well-known (in USA) post office tote boxes are made from fractional-melt grades, but you may not have to go that low. If you do use these, beware creating flow-line weaknesses which will encourage cracks in some places and not others, based on mold design.